ADVANCED ENGINEERING SERVICES
Cygnas solutions offers piping design services. We can model the piping, supports and surrounding structure in three dimensions, carry out flexibility analysis and produce layout and isometric drawing for fabrication and installation.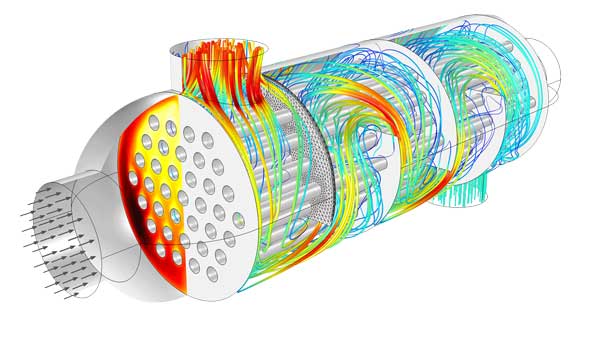 We have a diverse portfolio, with hands on experience of both design and analysis in the following industries
Oil and gas (Onshore and Offshore)

Industrial equipment

Automotive

Renewable Energy

Bespoke machinery
Our diverse experience across sectors and verticals give us an acute awareness of the needs and problems that arise in the complete design process. This allows us to come up with creative and holistic solutions to the underlying problems. We are actively involved in the latest simulation technologies such as Digital Twins, Composites, CFD and coupled physics simulations.
We have a number of different software packages and techniques available that allow us to offer cost effective solutions.
List of our FEA analysis and design capabilities offered are listed below
Static Structural Assessments (API 6A / ASME Section VIII Div 2)

Fracture Mechanics ( BS7910 / API 579 FFS)

ECA ( BS7910 / DNV-OS- F101)

Pressure Vessel Analysis ( Asme Section VIII Div 1,2,3 / PD5500)

Flanged Joint Analysis

Elastic-Plastic Analysis

Design Strength Optimization

Seal design and analysis (metals and elastomers)

HPHT high pressure high temperature considerations in FEA

Dynamic Analysis

Nonlinear Analysis

Vibration Analysis

Fatigue Analysis

Creep Analysis
Digital Twin Creation

Generative Design

Single phase flow (compressible and incompressible)

Multiphase flow

CFD analysis of wind turbine blades

Fire modelling

Dispersion modelling

Debottlenecking

Thermal/Structural Assessments

Fluid-structural analyses

Coupled field analysis of Heat Exchangers (Thermofluid and structural)

Sensitivity Studies

Composites

Pre & Post processing of models


Offices
Aberdeen , Scotland, UK (Head Office)
London, England, UK